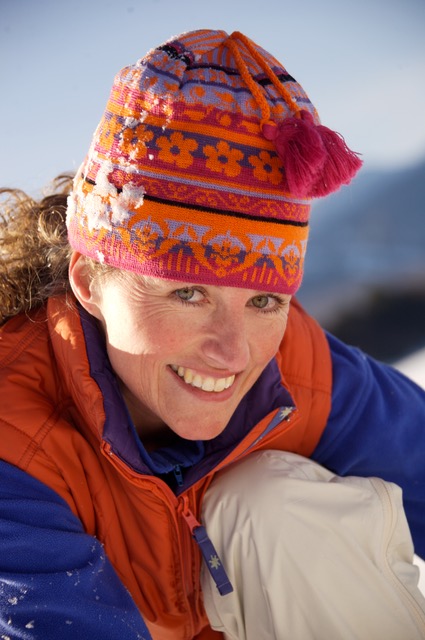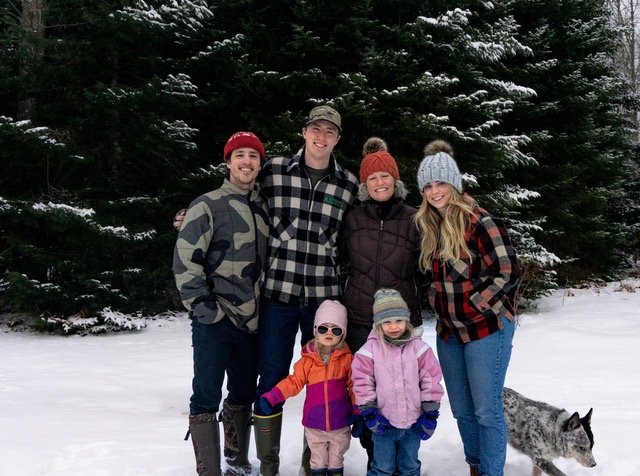 Though I'm native to the Pacific Northwest, northern Vermont has been my home since 1990. After years in Seattle, this beautiful mountain community beckoned my family east. While owning and operating an Inn at the foot of Mt. Mansfield and raising two sons, our idyllic backyard provided alpine & nordic skiing, snowboarding, trail running, swimming in the river, and hiking.
My travels have brought me to many incredible places in the world: Australia, China, Hawaii, Mexico, Spain, Portugal, France, and Switzerland. Many of those adventures included hundreds of miles of walking – the Camino de Santiago from France over the Pyrenees into Spain, The Way of St. Francis from Assisi to Rome, and the Fisherman's Trail in Portugal.
A few more of my favorite things are enjoying my family & home, books & the group I've discussed them with since 1994, cooking, skiing, hiking, walking, traveling, engaging in conversation, and marrying people!!
To love where I live, to have my (grown) children & grandchildren close, and to do all of the things I love to do, make up my fulfilling life.
I'm so grateful to have worked along side so many amazing couples in my decades of service.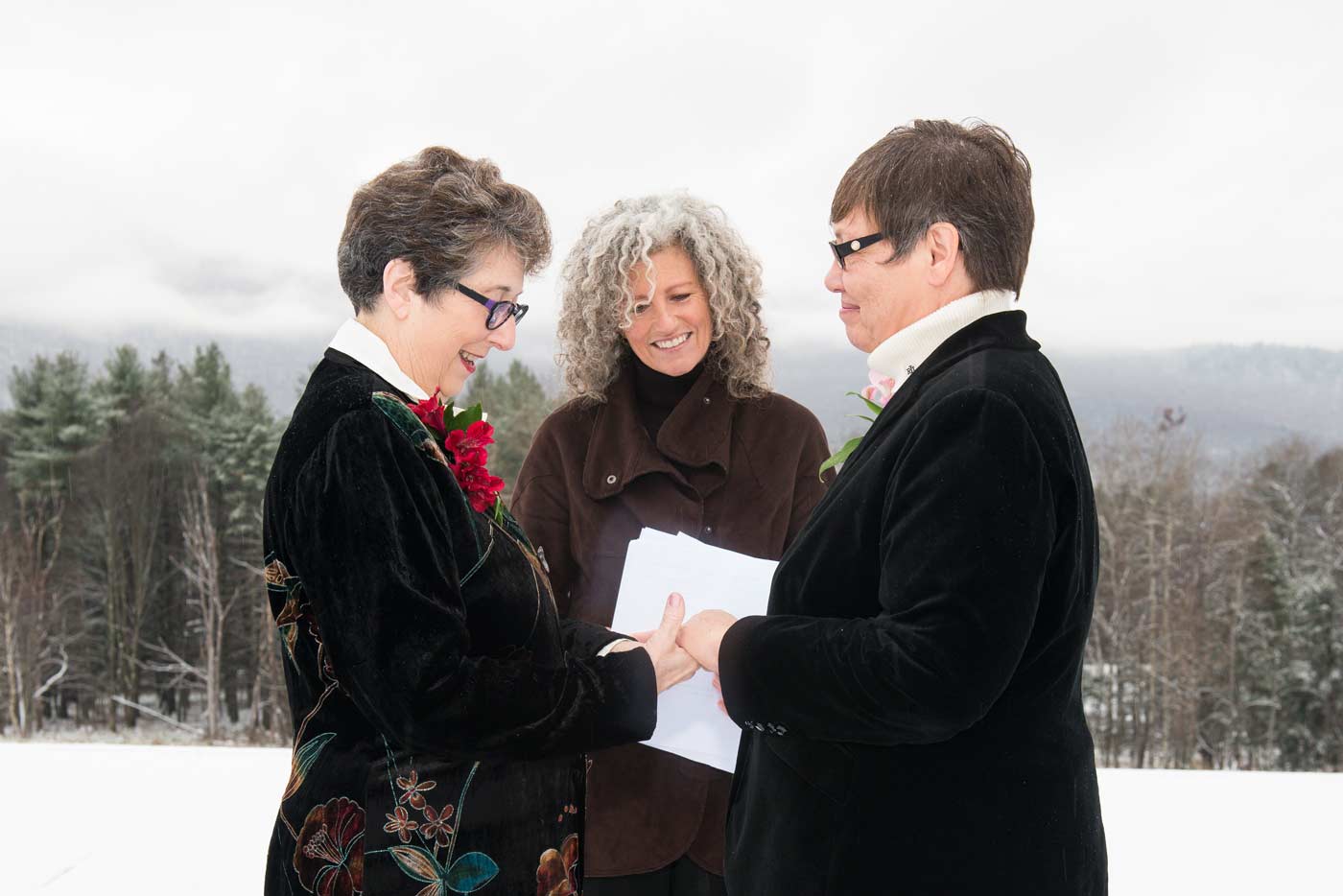 B & L Lunderville
"You are a natural. This is definitely your calling. Our special day started with you and we will always remember that. Your wonderful, kind words; the way you presented them was amazing. You will always hold a special place inour hearts."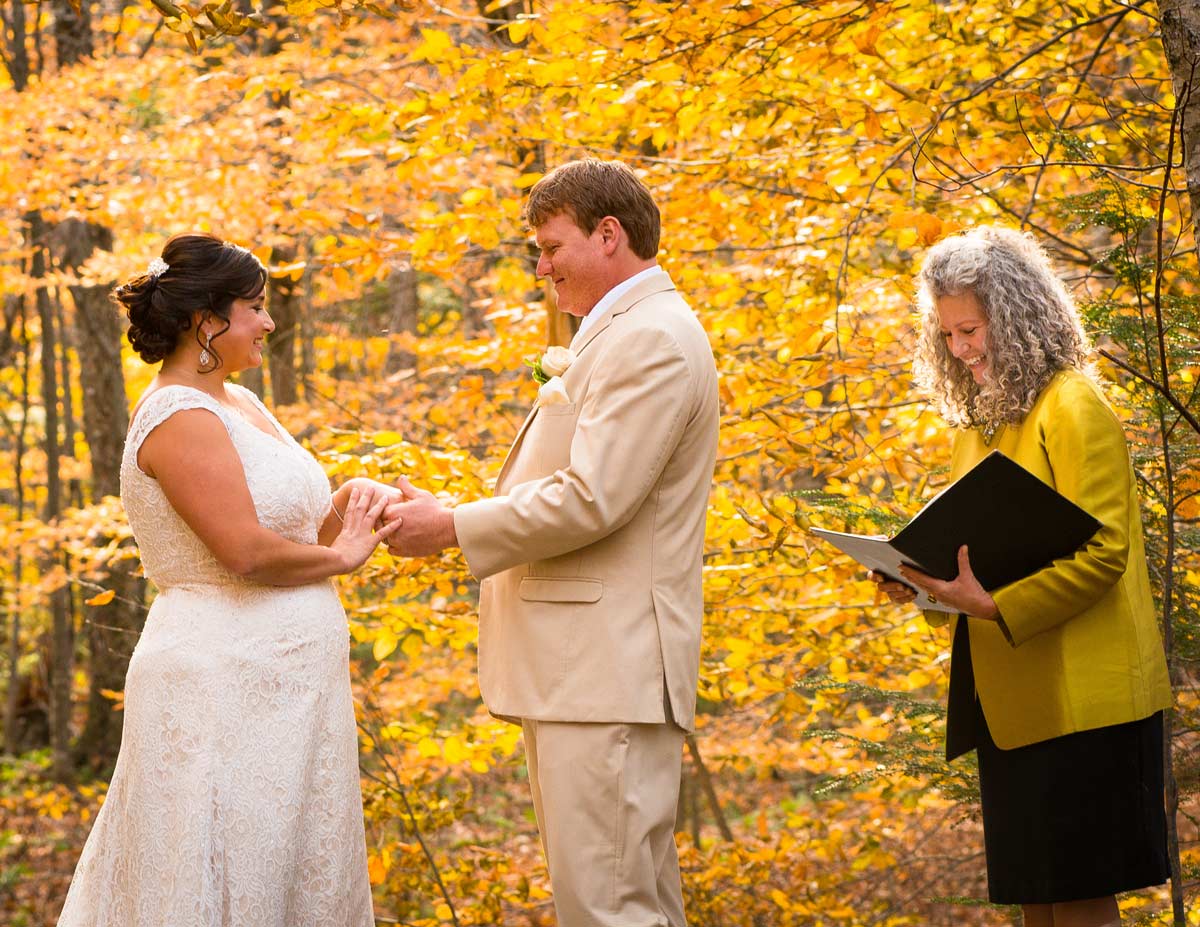 J & M Sawtelle
"True thoughtfulness is lovely and rare. Thank you for sharing yours. Thank you for sharing our special day with us."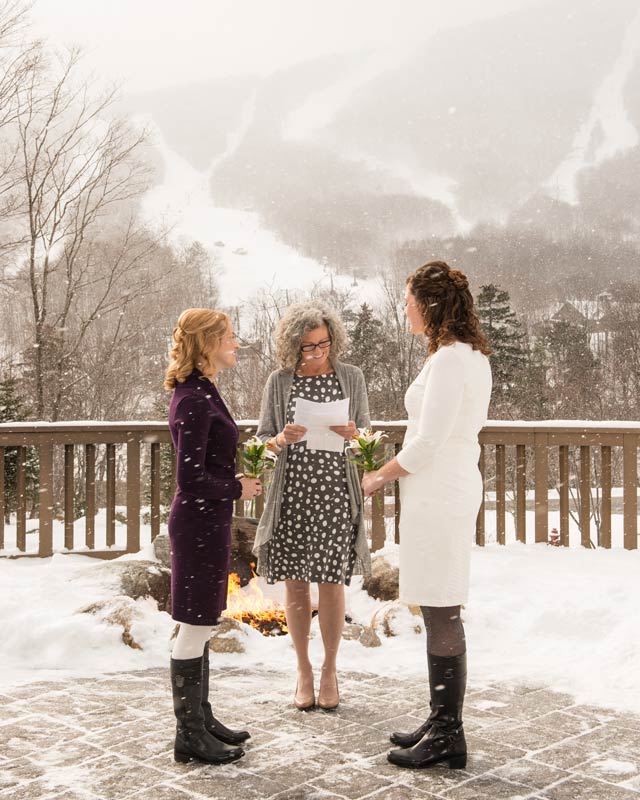 D & E Wyatt
"Thank you so much for your help and guidance. E & I were so unsure of the ceremony until we received the packet. Even though we'd never met, it felt seamless working together. All the best,"
"We are not separate.
We belong to a much larger community than we know.
We are here because of love."