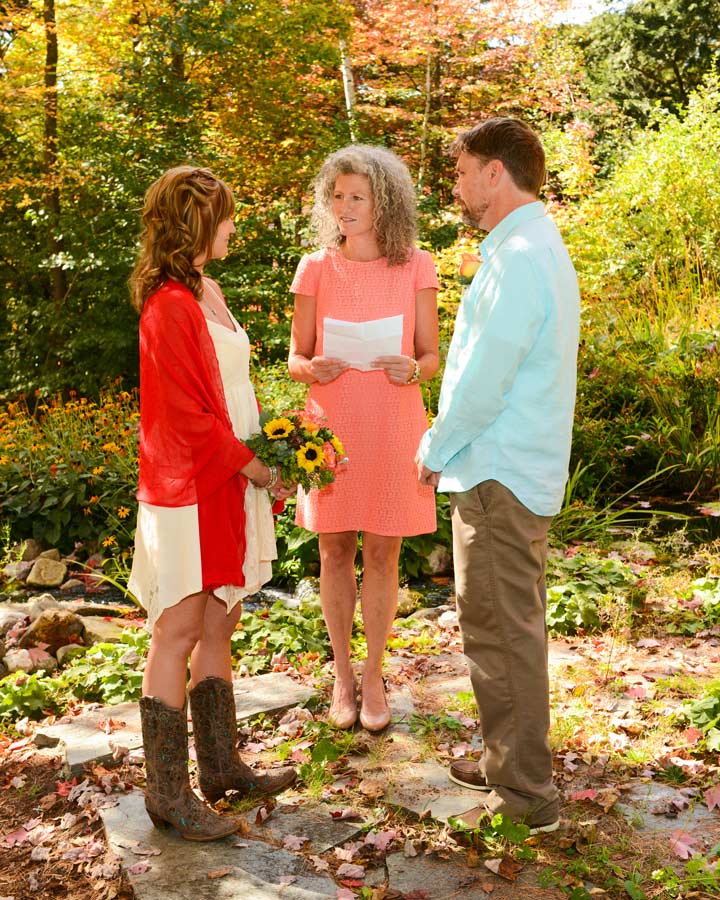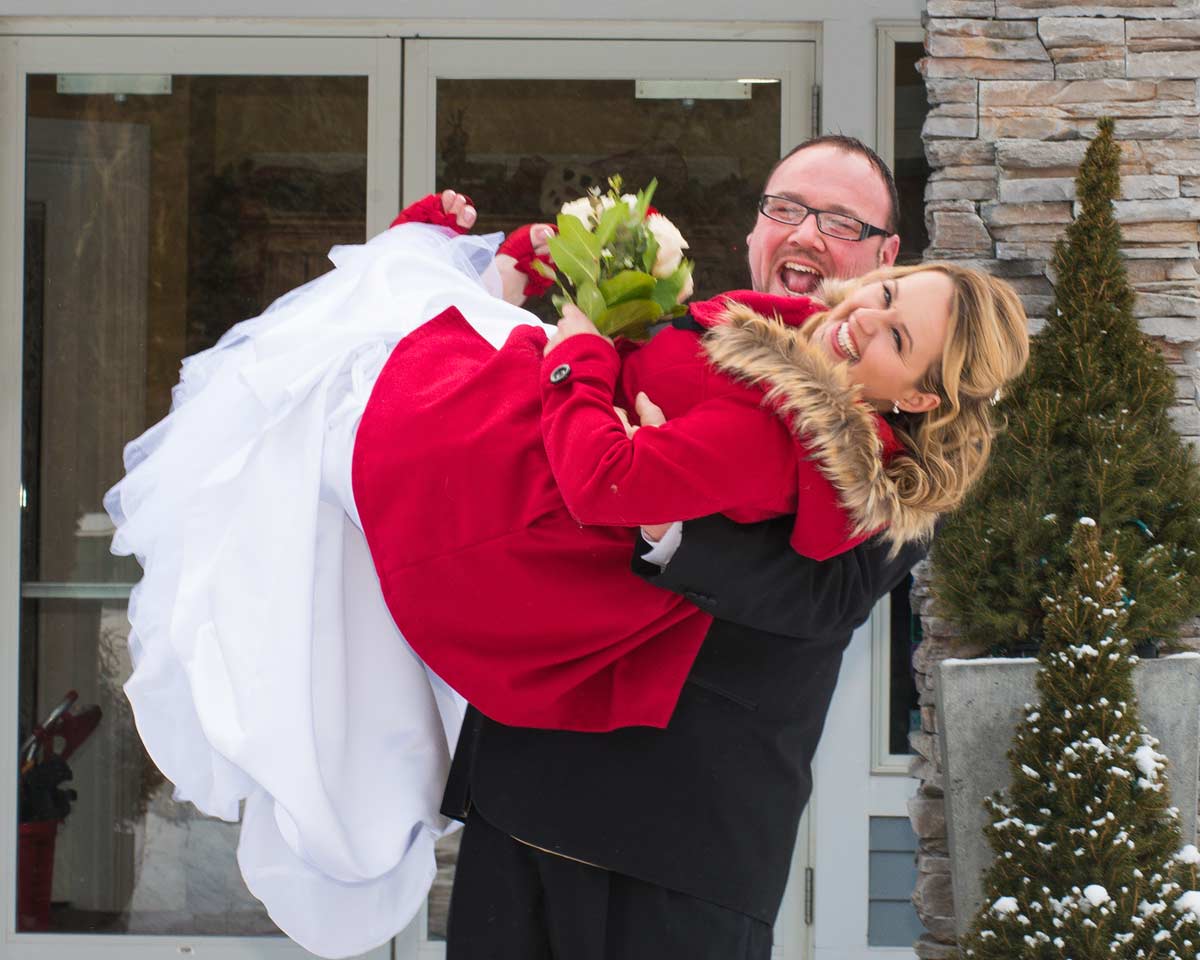 Marriage is one the best journeys you'll ever be on!
I love people. Meeting people, helping people, feeding people. My career path has been formed by this passion to create meaningful moment's in people's lives.  After years in Seattle, this beautiful mountain community beckoned me east. I became an innkeeper at the foot of Mt. Mansfield in Stowe, VT. Weddings are naturally a part of the Stowe innkeeper scene and I found myself not only looking forward to my wedding guests, but wanting to do more.
I officiated my first wedding on a spring morning ________ and I've never looked back.
Joining couples in marriage truly fills my heart and is absolutely one of my favorite things to do. Though, I've officiated close to 800 weddings and vow renewals over the past 18 years, each couple and vision of their marriage is unique.
I'm so grateful to have worked along side so many amazing couples in my 18 years of service.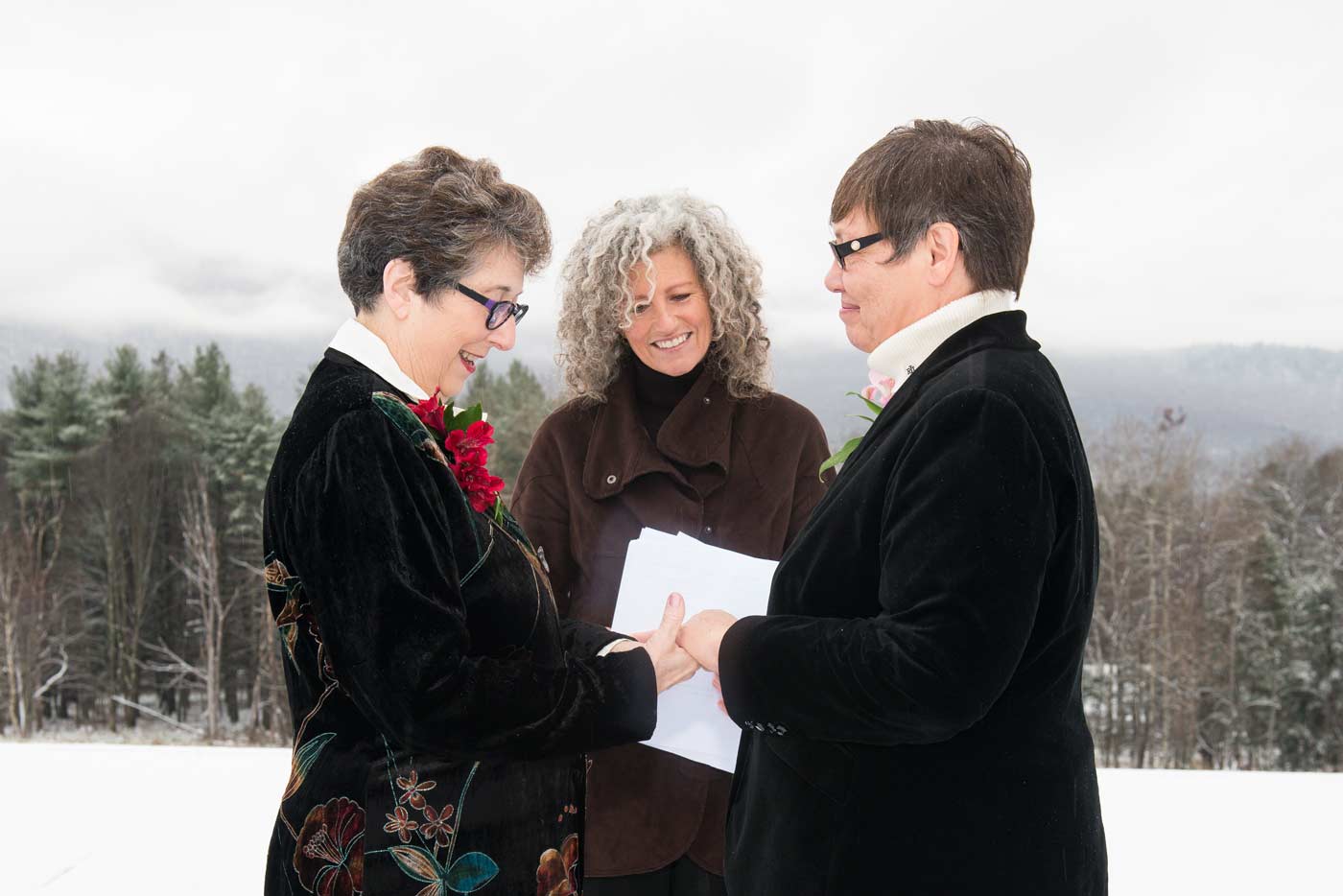 B & L Lunderville
"You are a natural. This is definitely your calling. Our special day started with you and we will always remember that. Your wonderful, kind words; the way you presented them was amazing. You will always hold a special place inour hearts."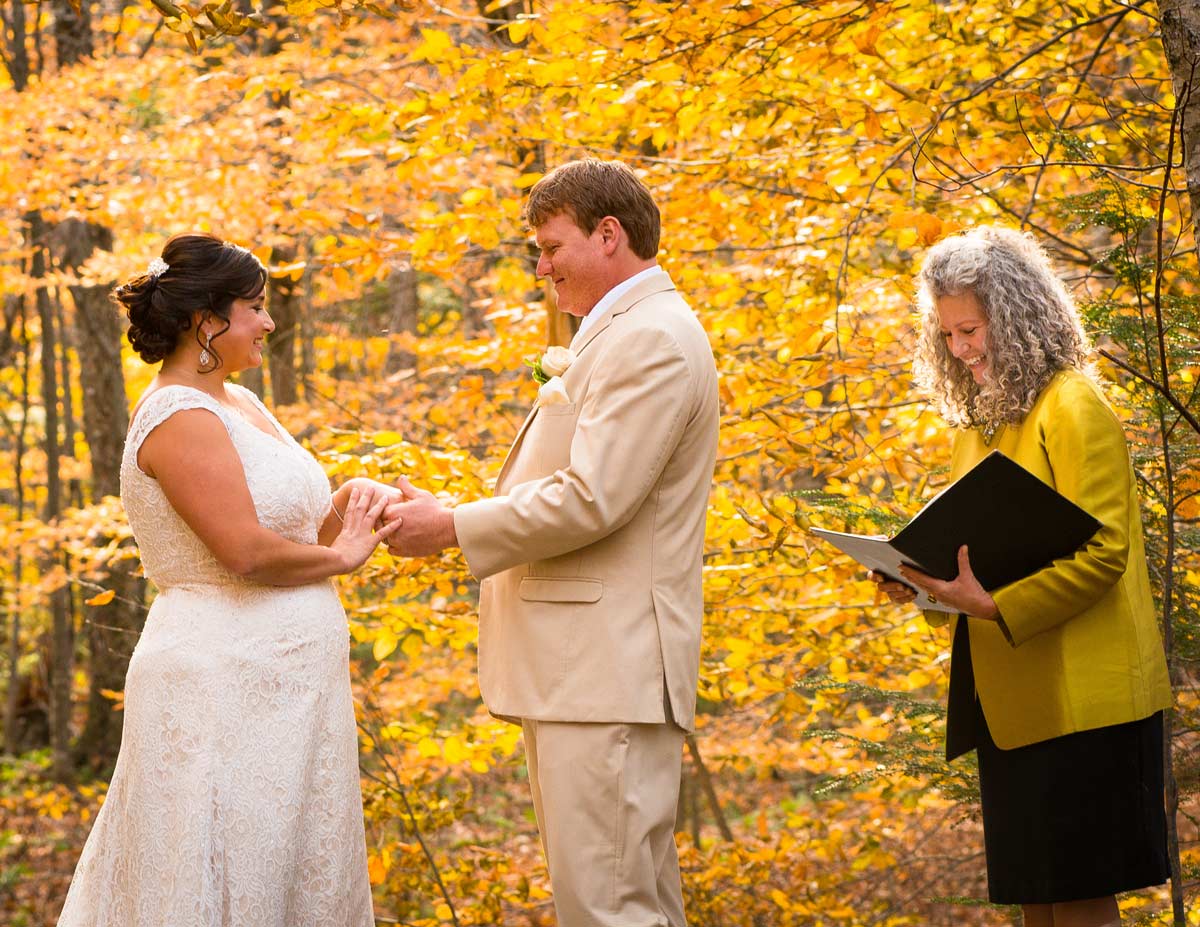 J & M Sawtelle
"True thoughtfulness is lovely and rare. Thank you for sharing yours. Thank you for sharing our special day with us."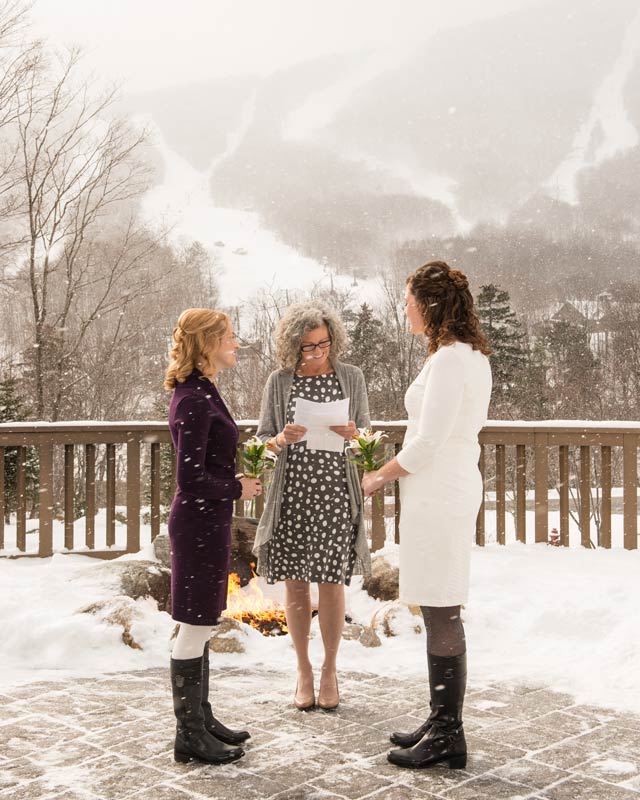 D & E Wyatt
"Thank you so much for your help and guidance. E & I were so unsure of the ceremony until we received the packet. Even though we'd never met, it felt seamless working together. All the best,"
"We are not separate.
We belong to a much larger community than we know.
We are here because of love."